Map of Greece - Alonissos island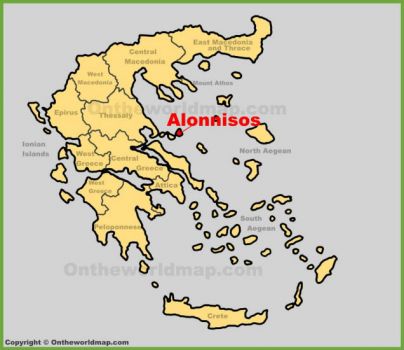 Why are you reporting this puzzle?
Alonissos, is a Greek island in the Aegean Sea. The island at its widest is 4.5 kilometres (3 miles) from northwest to southeast and at its longest is 20 kilometres (12 miles) from southwest to northeast. The area of the island is 64 km2. The island is mostly limestone.

Agriculture is widespread on Alonnisos, predominantly mixed farming and vineyards. The main products are almonds, grapes, figs and olives. Pine trees are abundant on the island. While fishing is a popular profession on the island, tourism is now the main industry.

Alonissos is an island ideal for those you want to unwind and enjoy leisure walks surrounded by pine forests, olive groves and orchards. The island is the most remote of the Northern Sporades island group, and plays host to the National Marine Park of Northern Sporades, a refuge for rare seabirds, dolphins and the Mediterranean monk seal, monachus monachus.