We're Almost There!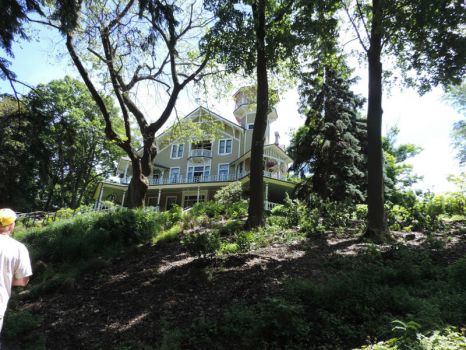 Why are you reporting this puzzle?
Black Point Mansion was put on the National Register of Historic Places in 1994 for its immaculate preservation over the past 120 years, and just last summer it was made a museum. Inside and outside, the original owner's heirs barely touched it. Finally, after a decade-long legal debate on what to do with this Wisconsin time capsule, owner Bill Petersen was able to fulfill his mother's wishes to have her home transformed into a museum.

It begins with the story of Conrad Seipp, a German immigrant who found his American dream in brewing - his business was once the fifth most successful brewery in the country. Conrad Seipp Brewing Co. escaped the devastation of the 1871 Great Chicago Fire, and he planted a chunk of his fortune early on in 28 acres of Geneva's south shore.