For RobbieL - The Galveston Bay, Texas vacation house, sold in 1994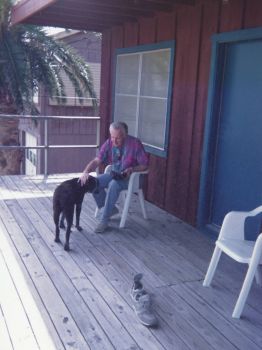 Why are you reporting this puzzle?
This was a tiny little Gulf Coast vacation home on about 8' "stilts" so it could survive a storm surge. It was built in the 1950's and we acquired it in terrible condition in an unforeseen foreclosure. The bay is right across the street from this deck. That's my brother, petting one of the neighborhood doggies.