Edouard-Jean Dambourgez,"Une boutique de fromages"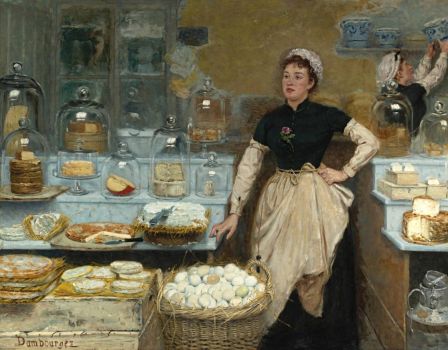 Why are you reporting this puzzle?
Édouard-Jean Dambourgez (1844 -1931) was a French engraver and painter.

He was a pupil of Jules Lefebvre and Gustave Boulanger.

He was made a a member of the French Artists in 1883. From 1879, he participated in the Salon of French artists , the Salon d'automne , the Salon des Independants , and the Salon of Champ-de-Mars . He obtained an "honorary distinction" in 1888 and an "honorable mention" in 1891.