For Remembrance Day 32 Faces made on the Beaches around the UK of those who served in WW1 100 years ago.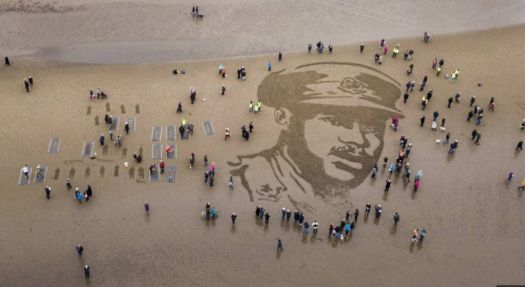 Why are you reporting this puzzle?
On 32 beaches around Great Britain the faces of those who served during World War One are being created in the sand. A picture of the British Army's first black officer Walter Tull is seen on Ayr Beach. He enlisted in the army in 1914, rose to become a 2nd Lieutenant and died in the Second Battle of the Somme at the age of 29.