My Back Pond: On March 28, 2012, as seen from my kitchen window...today, it's dry.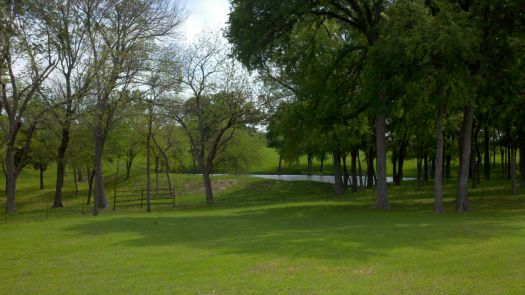 Why are you reporting this puzzle?
Usually, during the winter this little pond is crowded with wild ducks. They seem to like it because it's nestled among trees. The Longhorn cattle and a couple of horses frequent it, but the ducks don't mind the company.