A Lady Rides to Camelot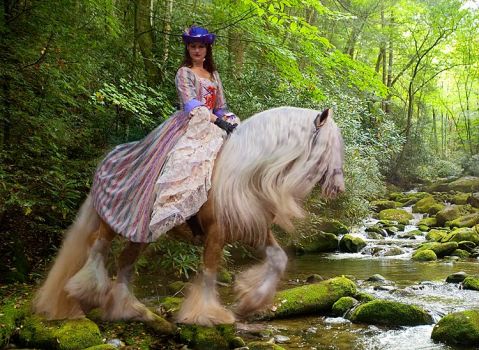 Why are you reporting this puzzle?
Gypsy vanner horses are so beautiful with their long mane and tail and their hair "boots"! I can truly see in my minds eye a gypsy vanner stallion charging into battle with one of King Arthur's knights on board, the horses muscles look so sturdy.