Vranov nad Dyjí - u Onšova, Česká republika .........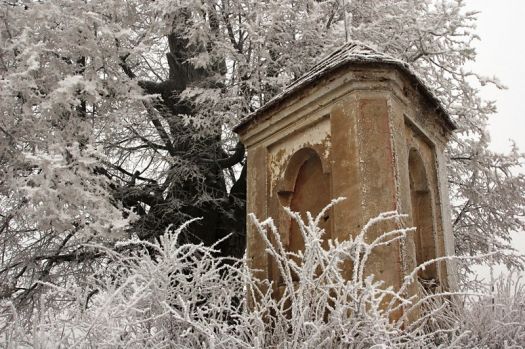 Why are you reporting this puzzle?
.........Podyji National Park -
together with the Austrian National Park Thayatal, is an example of Europe's unique territory. The integrity of this territory and nature has paradoxically deserved more than 40 years of the Iron Curtain Period, when a considerable part of the whole area (especially on the territory of the Czech Republic) was in the border zone and therefore inaccessible.
The core of the National Park is an exceptionally well-preserved and richly forested landscape in the Dyje Valley. The Podyjí National Park is characterized by a unique landscape, characterized by a wide geological diversity with a mosaic of deciduous fields and rocks, sunlit forest paths, inaccessible slopes, but also meanders and floodplains along the Dyje River (see photo gallery of the Podyjí National Park).
The area is the National Park Podyjí, the smallest of national parks in the Czech Republic. In very small areas, however, there is an extraordinary number of unique plant communities and animal species. This diversity of fauna and flora is given by the location of the protected area on the interface of two biogeographic systems, namely the Bohemian-Moravian Highlands and the Dyje-Svratka Valley.
NP Podyjí is located between the towns of Znojmo and Vranov nad Dyjí. It lies at the border of the Czech Republic with Austria. This border is predominantly the Dyje River. On its right bank there is the Austrian National Park Thayatal, on the left Podyjí National Park.
The creation of the National Park dates back to 1.7.1991, when the Podyjí National Park was declared by Government Regulation No. 164/1991 Coll.
Ensuring the protection of nature on the territory of NP Podyjí is provided by the Administration of NP Podyjí - see the official website of NP Podyjí.
Visitors to the Podyjí National Park can now enjoy the wide range of cognitive and recreational opportunities that this area provides ........