Flowering Currant 'King Edward VII'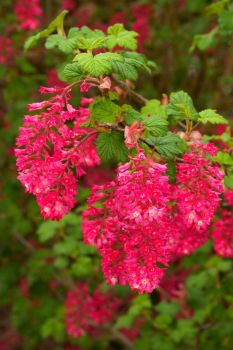 Why are you reporting this puzzle?
Ribes sanguimeum. King Edward VII Flowering Currant produces large, vivid, bright red flowers in spring on stiff, upright stems. It is drought tolerant once established and grows well in full sun or partial shade. The fruit are blue-black and produced in July. Currants are a wonderful native plant that has been used for years as a food source for Native Americans for many years. Red flowering currants provide nectar and habitat for hummingbirds, bees and butterflies.