kos černý, Česká republika .................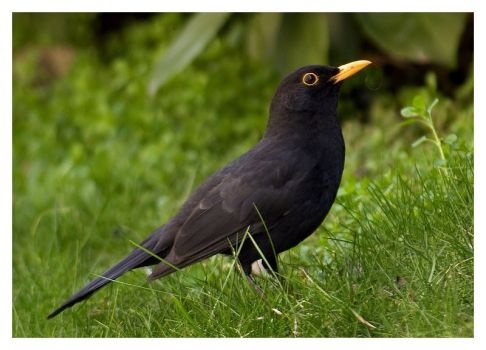 Why are you reporting this puzzle?
........ The melodic singing of the Black Knight is one of the few sounds that is capable of exaggerating the traffic in urban streets. The description of the goat is quite useless, since it is the bird of the most famous. However, until the end of the last century, our ancestors were not so well-known. Kos was then a bird living very hideously and rarely in dense coniferous forests, as part of the scythe still lives today. It was only in the 20th century that the city began to spread to the cities and soon became the second largest city bird right after the sparrow. The reasons for this transition to cities are not well known. Perhaps, however, as with other bird species, the main conditions were sufficient food and safety based on the emerging cultural relationship of man to the protection of nature.
We can hear the song of the goat from early spring until summer. Periodically, the guys begin singing in February, but the mild last winters contribute to the fact that we can hear the bush singularly throughout the winter. Regular singing of the whole choir is best heard early in the morning and early evening. Individual singers sing all day long. And an interesting urban phenomenon is singing at night near street lighting.
Kosian singing has all the meanings attributed to bird singing. It is the marking of each male's field, its symbolic defense, serves to inform the female about the presence of the male and synchronizes the activity of the couple during the nesting process by inducing the corresponding reactions of the female. The start of the strof is significant for the individual resolution of the singing of the males, and the end of each strof is quieter and sometimes immitations of other bird voices, such as chess or bells, are heard. But other imitation sounds, such as siren sound, have also been detected.
Young ladies begin singing from the nineteenth day of their life, gradually learning singing or, to put it more, a dialect typical of the local population of scythes, although of course with individual differences. And so it might be possible to identify the scythe that is singing for you today.
Kos black (Turdus merula). The females and young birds are dark brown in contrast to the males, the beaks are brown to yellowish brown. For the scythe it is typical of a fast running on the ground with somewhat lowered wings, after the jerk jabs bellowing the tail. It occurs in forests, gardens, parks. Partly drawable. The nest is built on trees, sometimes even low on the ground. The black sheep's food consists of both the animal and plant components ........