So true!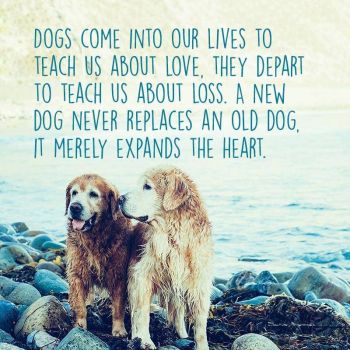 Why are you reporting this puzzle?
"The Power of the Dog"
By Rudyard Kipling

When the fourteen years which Nature permits
Are closing in asthma, or tumour, or fits,
And the vet's unspoken prescription runs
To lethal chambers or loaded guns,
Then you will find – it's your own affair –
But ... you've given your heart to a dog to tear.
When the body that lived at your single will,
With it's whimper of welcome, is stilled (how still!).
When the spirit that answered your every mood
Is gone—wherever it goes—for good,
You will discover how much you care,
And will give your heart to a dog to tear.