THEME: Home Sweet Home - Smoke from Wild Fire About 10 miles North of Our Home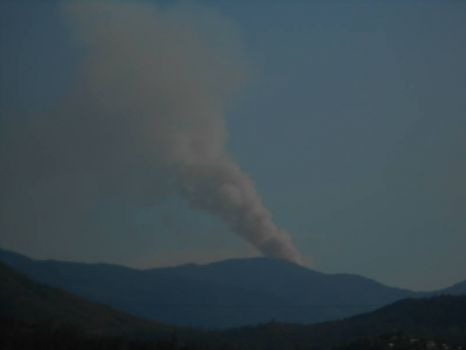 Why are you reporting this puzzle?
Sorry this pic is kind of dark but the air was very smoky. This is just one of 841 fires that burned in Oregon this past summer, destroying a total over 40,000 acres. Most were started by lightening, & some by human campfires, brush burning, & other tasks that are banned in fire season. Nearly all of them are out or nearly out now, thanks to our hard working fire fighters, with assistance from our National Guard. California & Oregon often work together in fighting fires in both states, but this year California had devastating fires, including one In Redding that destroyed many homes & killed several people. We are all very glad that this fire season is finally over, & that so many homes were saved, but sad in thinking of those who lost their homes, & some even their lives, battling the blazes.