Under the Pines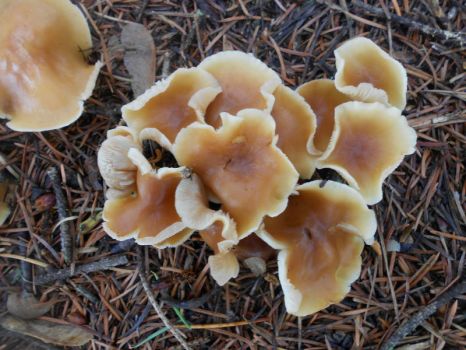 Why are you reporting this puzzle?
Poisonous wild mushrooms are common, they're dangerous, and some resemble popular species of edible wild mushrooms.

Symptoms are typically delayed anywhere from six to 24 hours after the poisonous mushrooms are consumed, which unfortunately gives the body time to completely absorb the toxins and can also make diagnosis more problematic because of the lack of uneaten specimens for proper identification. The initial symptoms mimic those of influenza or a stomach virus: nausea, vomiting, abdominal cramps, and diarrhea; these symptoms can be severe, e.g. violent vomiting, acute cramping, and bloody diarrhea

Of the thousands and thousands of wild mushroom species in North America, at least 250 significantly poisonous mushrooms are known for sure to be poisonous, and they are typically divided into eight different categories based on the chemistry of the toxins and the symptoms or syndromes that they elicit.

Best I could find, this mushroom belongs to the Amanitin Family which is far and away the worst type of mushroom poisoning, causing more deaths than all other poisonous wild mushroom exposures combined, both in North America and globally.