Maud Foster Mill, Boston - 1st December 2008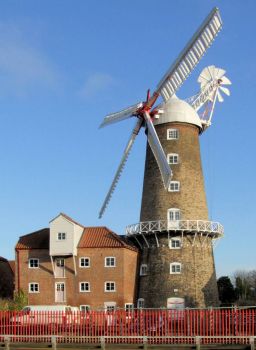 Why are you reporting this puzzle?
One of the tallest windmills in England. It was built in 1819 with an unusual number of sails. Five-sailed windmills cannot be operated if one sail is lost or damaged. Four, six or eight sailed mills can lose a sail and still continue to rotate, albeit at lower power, by removing the undamaged opposite in the pair. As you can see, the mill is without one of its sails, which it lost in a gale on 9th November 2008. It caused damage to an adjoining building.