Ship aground - Claude Monet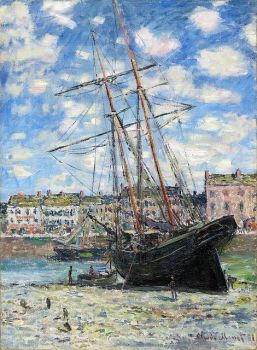 Why are you reporting this puzzle?
Oscar-Claude Monet, (1840—1926), French painter who was the initiator, leader, and unswerving advocate of the Impressionist style. He was the most consistent and prolific practitioner of the movement's philosophy of expressing one's perceptions before nature. Monet's ambition of documenting the French countryside led him to adopt a method of painting the same scene many times in order to capture the changing of light and the passing of the seasons.