16 Of The Worst Snowstorms In US History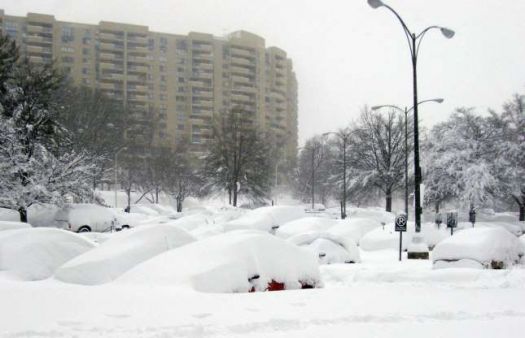 Why are you reporting this puzzle?
Snow can turn a city into a magical winter wonderland, but it can also leave devastation and destruction behind. We take a look at some of the worst snowstorms in the history of the US.

The 'Snowmageddon' blizzard of 2010

The blizzard of February 5-6, 2010, known as 'Snowmageddon', stretched from California to the east coast, covering 68% of the country in thick snow. Pictured here is a parking lot at Pentagon City, Arlington, Virginia.
The term 'Snowmadgeddon' was originally coined by President Obama in 2009 but stuck to this storm too, which dumped 35 inches (nearly three feet) of snow in places such as Pennsylvania and Washington DC.