Themes "Movies" - Chinatown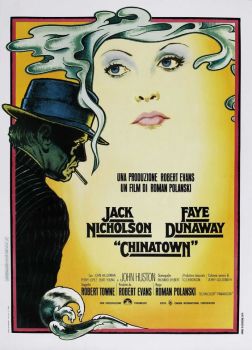 Why are you reporting this puzzle?
Chinatown is a 1974 American mystery film, directed by Roman Polanski from a screenplay by Robert Towne, starring Jack Nicholson and Faye Dunaway. The film had cemented Jack Nicholson's reputation as the best American actor of his generation, and it was the last film Roman Polanski would make in the US before he fled the country in disgrace.
It was inspired by the California Water Wars, a series of disputes over southern California water at the beginning of the 20th century, by which Los Angeles interests secured water rights in the Owens Valley.
Chinatown has now been named the greatest film ever made.