Now schools are closed one sees many parents (or one of them!) walking with their kids in the parks or in the woods!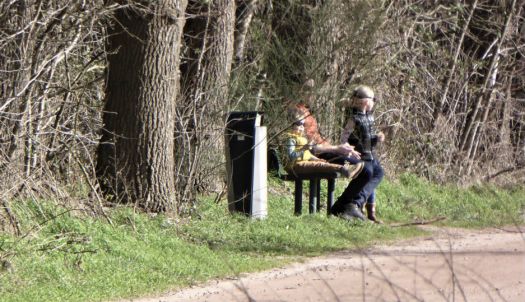 Why are you reporting this puzzle?
This gentleman had 2 young kids with him.
When I walked by, they started asking questions to me like:
- why does your dog walk around alone?
- do YOU know why does that woodpecker keep on making such a noise?
- why are you walking all alone? where are your children?

One answer provoked 2 new questions!

I think the dad was happy it was me that had to answer, for a few moments!!