A Finnish Winter - Savonlinna
A Finnish Winter - Savonlinna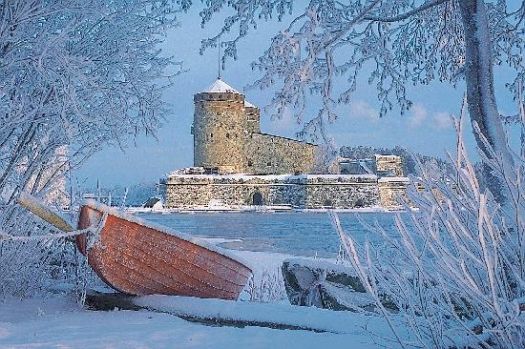 Why are you reporting this puzzle?
Olavinlinna Castle in Winter

Olavinlinna (Swedish: Olofsborg; literally Olaf's Castle, see Olaf II of Norway) is a 15th-century three-tower castle located in Savonlinna, Finland. It is the northernmost medieval stone fortress still standing. The castle is built on an island in the Kyrönsalmi strait that connects the lakes Haukivesi and Pihlajavesi.

The castle forms a spectacular stage for the Savonlinna Opera Festival, held annually in the summer since 1912.