1972 Honda N600 Sedan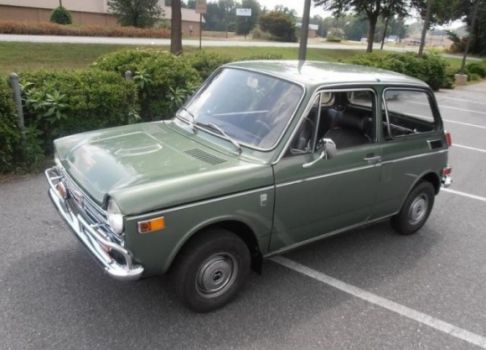 Why are you reporting this puzzle?
This was a pre-Civic Honda import that had a two cylinder 600 cc motorcycle engine modified to work in a front wheel drive car.
The wheels/tires are 10" in diameter, and the car was so small that sitting in the drivers seat with my left shoulder touching the driver's door, I could stick my right hand out the passenger side window.
Fun to drive, not very fast, but got over 40 mpg, which was good thing, since the fuel tank was only 6.9 US gallons.