Charlotte, NC 2:15am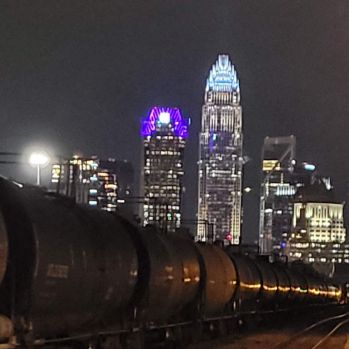 Why are you reporting this puzzle?
I was on the Amtrak Crescent (NY to Louisiana) headed to Spartanburg, SC, we stopped in Charlotte about 2:15 for an extended break and I happened to catch an awesome skyline. In the foreground is an NS tanker train that kinda snuck up on me while walking the platform, and to my surprise, the Nickel Plate Road Heritage Unit was running 2nd on the lead.