Memories, Monterey California. 2017. Smaller.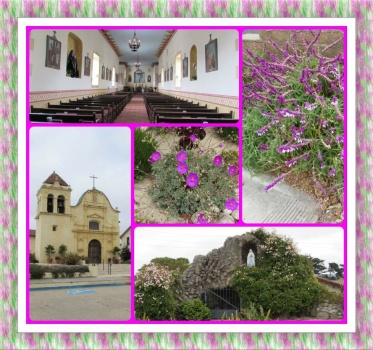 Why are you reporting this puzzle?
Bottom Left: The Cathedral of San Carlos Borromeo, also known as the Royal Presidio Chapel, is a Roman Catholic cathedral located in Monterey, California, United States. The cathedral is the oldest continuously operating parish and the oldest stone building in California. It was built in 1791-94 making it the oldest (and smallest) serving cathedral in the United States. It is the only existing presidio chapel in California and the only existing building in the original Monterey Presidio.

Top Right: Inside the chapel.

Top Right and Middle: Some of the lovely flowers in the gardens.

Bottom Right: A Grotto with huge climbing roses over it.