Gardening Time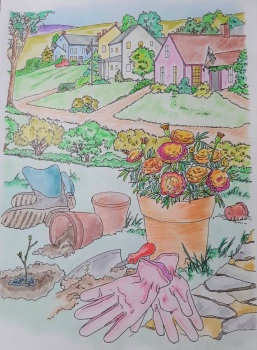 Why are you reporting this puzzle?
My mom was an avid gardener and had flower and vegetable gardens outside, dozens of potted plants inside. I have a "black" thumb and have been known to kill a cactus!

Page colored by me from Country Scenes Coloring Book (Creative Haven) Dover Publications, 2014. Page designed by Dot Barlowe.
Give us a sense of you

We always encourage Jigidi puzzlers to add an image to their profile to give their fellow puzzlers a sense of who is behind the profile name. And if you include a profile description - even with just a few selected words - it will further help the community understand who they are lucky enough to have come across on Jigidi! ♥