Janus wants my complete attention.....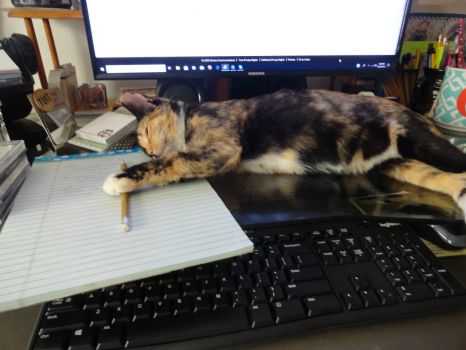 Why are you reporting this puzzle?
Here I was just trying to write some recipes down from the internet and up comes Janus. Note she is holding my pencil. Everytime I picked it up to write, she grabbed it. She won! But she is soooo cute.