Just Desserts -31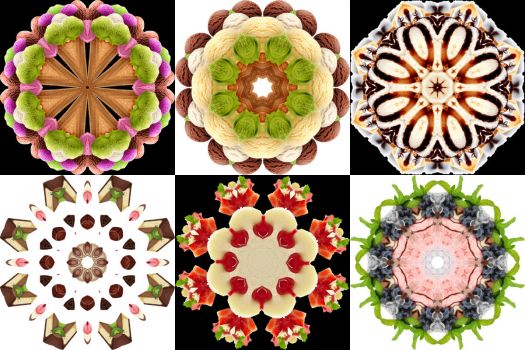 Why are you reporting this puzzle?
Well, I am back after a sad week. My brother-in-law died in a car accident very unexpectedly. In the midst of all the sadness, we did manage to have some nice family togetherness though. And saw people we hadn't seen in a long time.
Bill

Kaleido origins:

Upper Left: Ice cream cone
Upper Middle: Ice cream cones
Upper Right: Ice cream & crisps drizzled with chocolate
Lower Left: Clip art of various desserts
Lower Middle: Cheesecake topped with strawberries
Lower Right: Dish of ice cream with chocolate syrup, blueberries and mint sprigs
Do you know enough about copyright?

When you share material online, it's necessary to know what copyright law says about sharing online material. We have created a copyright video guide for you that will give you a basic understanding, along with 4 tips on how to share material within the boundaries of copyright law.