Jean-François Raffaëlli Pere Alcazin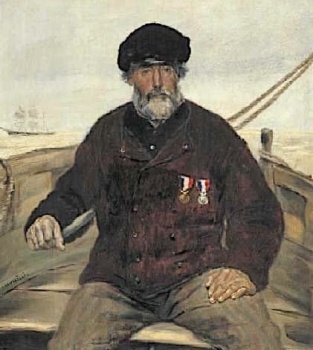 Why are you reporting this puzzle?
Jean-François Raffaëlli initially showed an interest in music and the theatre before he became a painter in 1870. In the same year, one of his landscapes was exhibited at the Salon in Paris. Raffaëlli only enjoyed a short formal art training. In 1871, he received lessons for three months at the École des Beaux-Arts in Paris. In 1876, Raffaëlli started painting the life on the streets of Paris. This was well received by artists such as Edgar Degas, who invited Raffaëlli to exhibit his works at the Impressionist exhibition. Here the Parisian painter Rafaëlli has portrayed a colorful figure from the harbor town of Honfleur, Alcazin the lifeguard.