My Monday Flowers. Smaller.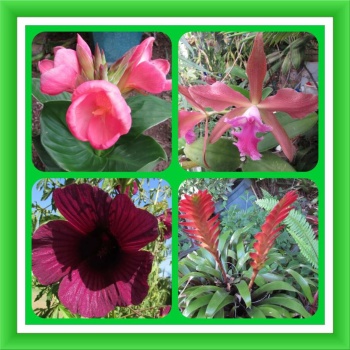 Why are you reporting this puzzle?
More of my plants flowering now.

Top left: My sweet little Canna called Rose never stops flowering.

Top Right: My orchid which flowers non-stop too, is out again.

Bottom Left: My Rosellas are flowering now, so lovely. They are a type of Hibiscus. I think you can tell.

Bottom Right: My Vriesia with its two spathes. Tiny flowers come out from the spathe, but I missed getting a photo of them, but the spathe stays pretty on the plants for months. It's a type a Bromeliad.