Desserts Around The World - Greece - Pasteli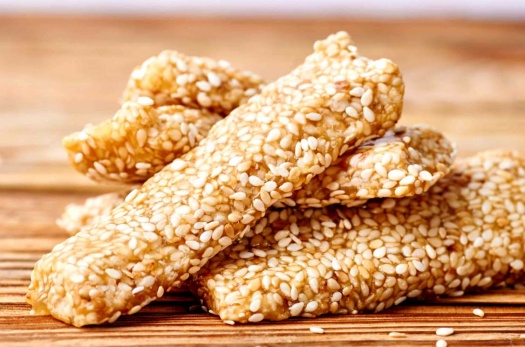 Why are you reporting this puzzle?
Made from honey and sesame seeds with optional additions, such as chopped nuts, spices like cinnamon/clove and lemon zest/orange zest. The honey must be boiled to a high enough temperature so it will caramelize/solidify when it's cooled.

These treats are at least 3000 years old and can be traced back to the Trojan War (which took place in approximately 1100 BCE), when they were given to Greek warriors as field rations to serve as quick energy boosts. There's also evidence the bars were included in standard rations for Spartan warriors (700-200 BCE).