Endangered Series - #3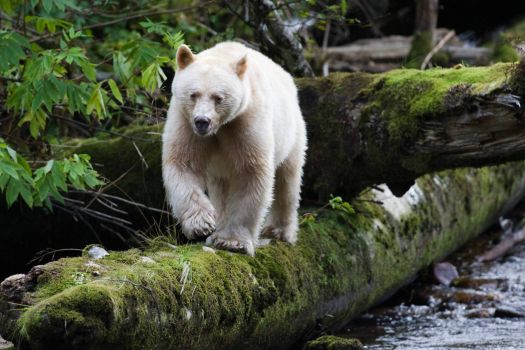 Why are you reporting this puzzle?
Kermode (Spirit) Bear and the Great Bear Rainforest – British Columbia, Canada
The Great Bear Rainforest (GBR) is one of the largest remaining tracts of unspoiled temperate rainforest left in the world. Containing one quarter of the world's remaining intact temperate rainforest, the GBR is known as "Canada's Amazon". The area is home to species such as cougars, wolves, salmon, grizzly bears, and the Kermode ("spirit") bear, a unique subspecies of the black bear, in which one in ten cubs displays a recessive white coloured coat. Five different species of salmon spawn in GBR rivers.