Song Of The Flying Bugosi......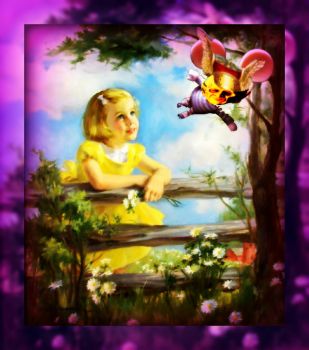 Why are you reporting this puzzle?
'Song Of The Flying Bugosi' is a popular little poem, written by Bonga-Bonga's poet laureate, uncle Bluebottle:-
"I flitter here, I flitter there,
as transient as a summer's dream......
The child looks on without a care -
though things may not be as they seem.

The flowers held in loving hand,
will never wilt, will never die.......
For innocence shall rule this land -
if you can feel, then I can fly" .........bzzzzzzzzzz.....