Out foxed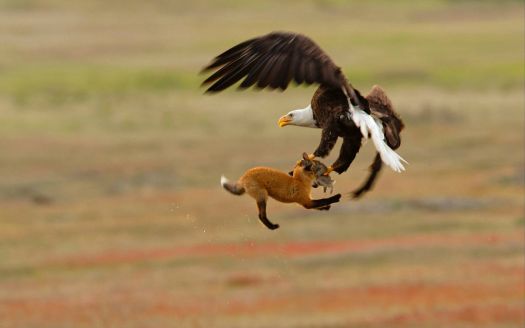 Why are you reporting this puzzle?
A bald eagle tussling with a young fox mid air over a rabbit. The bald eagle tried to steal the rabbit away from the fox, in the process the eagle lifted them both 20' into the air. The eagle eventually let of of the fox who was unhurt, and flew off with the foxes dinner.
The picture got an honourable mention in 2019 Audubon awards.