June 1981 Aerial view over part of The Hague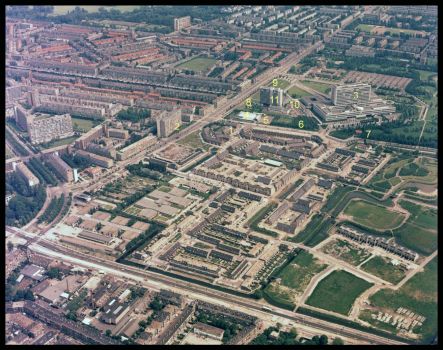 Why are you reporting this puzzle?
I've numbered objects in my area:
#1= where my house sits; #2 = The apartment building at the back; # 3=the hospital; #4= was a garden centre and is where the high new build sits now; #5 to #11= where all the other the new build is being realized and is almost ready.
#11 was an apartment building for hospital employees only and was called "Zusterflat" and was stripped and demolished Jan/Febr.2016. Many parts (like doors, window frames) of that building have not been wasted but will be recycled.