Easter 2013 - celebration of spring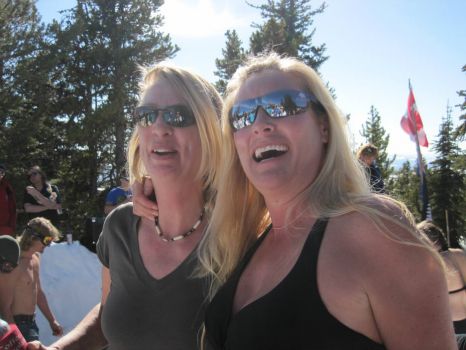 Why are you reporting this puzzle?
Last day of operation at Apex Mountain ski resort, on the back side (south facing) of the mountains, a local hangout called "The Heavens".

Note short sleeves, shirtlessness, girls in bikini tops, and the Canadian flag. Behind me someone has set up an inner tube luge run (so fun) and a game of pong (drinking, not ping).

Someone has brought up a sound system, and someone else has set up a margarita / daiquiri station with a blender run off a modified chainsaw.

Those who do not have copious amounts of sunscreen on turn lobster red - the reflection effect is worse than if you are on the water. It is deliciously warm in the sun but very chilly in the shade of the trees.

I can do a 4 part series on this if anyone wants to see the blender etc.