Dolly, the cloned sheep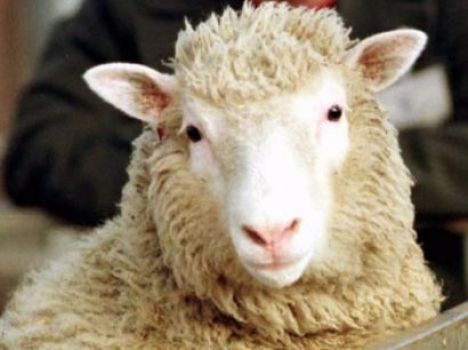 Why are you reporting this puzzle?
Dolly the sheep made history in 1997, when the scientists who created her announced she was the first cloned mammal to survive. Scientists created Dolly in a test tube, after they figured out how to take a sheep egg cell, remove its DNA, and replace it with DNA extracted from a different sheep's skin cell. The newly fused cell was then implanted into a surrogate mother sheep, who gave birth to Dolly on July 5, 1996, she was named after the country singer Dolly Parton.