The Windflower Fairy (smaller size)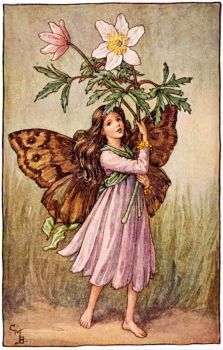 Why are you reporting this puzzle?
While human-folk slumber,
The fairies espy
Stars without number
Sprinkling the sky.
The Winter's long sleeping,
Like night-time, is done;
But day-stars are leaping
To welcome the sun.
Star-like they sprinkle
The wildwood with light;
Countless they twinkle—
The Windflowers white!