The Machair - the North Atlantic Coast in Scotland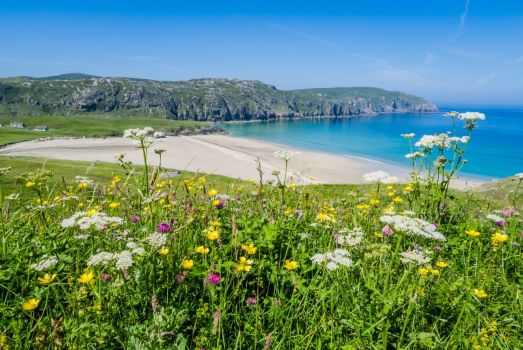 Why are you reporting this puzzle?
The Machair is a Gaelic name, with no easy translation - like my own.

It means - hmm. You'd have to spend a lifetime to know it - I know I don't know the half of it. it's a 'meadow' in a way, and a 'foreshore' in a way. It's a bee buzzing lifescape of liveliness. And in the winter, a cold, dark, thrashing scene of salt waves crashing and nights unending.

It is just a landscape, but it howls in the dark and the storm as we do, and sighs, happily, in the sun, dozing, on a summer day, as we do.

Did you like this? This is a taste of the Machair. if you liked it, I know more about the machair, and life on the machair.

Does my story of this landscape spark a love of your landscape? tell me about your landscape and I will make a story of it.

I love stories. I'm not looking to do something commercially with our stories. I just want a safe place to share stories of things (like landscapes) that matter.

Hugs.