VW 1969 prototype.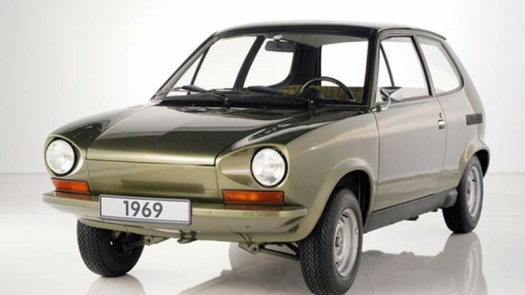 Why are you reporting this puzzle?
Long before he became the megalomaniacal chairman of the Volkswagen Group in 1993, Ferdinand Piëch, the grandson of Ferdinand Porsche, was an engineer laboring away at Porsche. There, he led the team that assisted in the development of EA266. This hatchback featured a highly unusual layout with a mid-mounted engine: a water-cooled 1.6-liter four-cylinder located under the rear seat. It was mounted longitudinally with the transaxle behind, driving the rear wheels. The VW Rabbit might have been a very different — and much weirder — car if Piëch had been further up the food chain in the late 1960s.
How does the notifications system work?

When you hold an account on Jigidi, you will receive notifications when someone tags you, upon a new comment on a puzzle you follow and upon new puzzles from a puzzle creator you follow.