Shelter Dogs Showcase Their Unique Personalities - Chase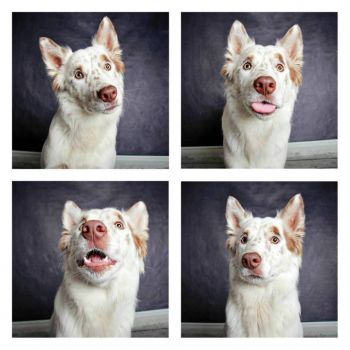 Why are you reporting this puzzle?
Meet Chase, the year old Australian Shepherd mix patiently waiting for a forever family. About 6 to 8 million cats and dogs enter shelters in the U.S. every year. And only half of them will ever get a chance at a new, loving home. To try and address this issue, the Humane Society of Utah are now producing a series of photobooth style portraits for their adoptable dogs. The hope is that these whimsical collections will convey the unique personality of each of their dogs. "This photo shoot is a much better way of presenting them as opposed to the sad dog behind the metal bars," photographer Guinnevere Shuster told the Daily Mail. And it's working - the photo series has seen adoption rates among the furry participants rise to more than 93%.
(I will be posting a couple of these over the next few days, I hope the Jigidi community will enjoy them.)
5:02
annebarke
14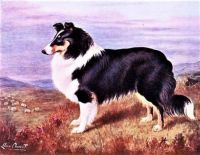 29 July 2021 - 23 May 2017
What are the symbols on the jigsaw puzzles?

When you browse jigsaw puzzles on Jigidi, you may notice different symbols on the puzzles. One symbol lets you bookmark the puzzle for later, and other symbols tell you about any previous activity you may have on the puzzle.