THANK YOU, TO ALL OF MY FRIENDS ON JIGIDI....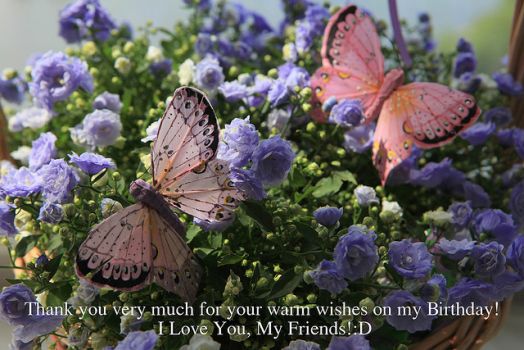 Why are you reporting this puzzle?
It took me most of the night to find just the right card to post here for all of my wonderful friends who remembered me on my birthday, but when I found this one it was well worth the time spent! It's perfect, it's short but sweet and comes from the bottom of my heart! And, it's PURPLE! l.o.l. I thank God every day for bringing you all into my life, because of that my life is now perfect and whole! I am so very blessed! An extra thank you to you Ank for making my birthday so beautiful! Big hugs to ALL of you from me! Thanks! May God bless you all!!!
Do you know enough about copyright?

When you share material online, it's necessary to know what copyright law says about sharing online material. We have created a copyright video guide for you that will give you a basic understanding, along with 4 tips on how to share material within the boundaries of copyright law.