Marco is home...All is well!
Marco is home...All is well!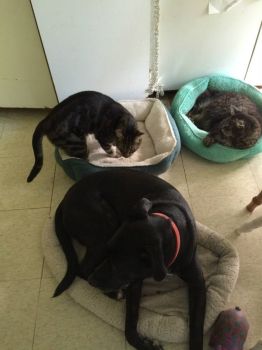 Why are you reporting this puzzle?
After 5 weeks being outside.(He slipped out the door and had a wonderful time ..until I stopped feeding the birds and his "food supply" of chipmunks and whatever else he could find... dwindled!). Finally realizing that life was better inside, we were able to entice him back. He was starving and dehydrated... but it was his choice...Now he will never go out again. Life inside is GOOD! We Love our Marco who we rescued as a feral kitten.
Here he is settling into his bed which waited patiently for his return :-)
It has bee two years now and he is loving being an indoor cat, with his two best friends who looked for and waited for him every day . Happy Reunion.