What you see here is a man, learning how to kite-surf.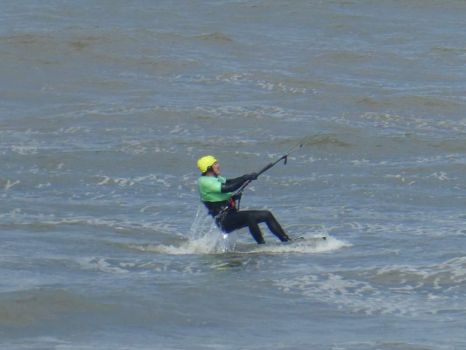 Why are you reporting this puzzle?
That means: a big kite is tied to him with a harness. He holds on and lets the kite pull him out of the water and glide on his board (attached to his feet) over the water. Sometimes they fly as well! Some can even make salto's etc.