South Texas tarantula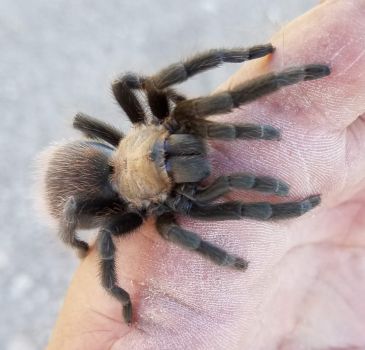 Why are you reporting this puzzle?
Spiders are quite intelligent and have different personalities. Most assume a threatening posture before I even get close. This one climbed aboard and remained quite calm as we took a little walk.
Are you looking to change your password?

It's always a good idea to consider if you need to change your passwords on the different services you use. We have created a guide for you on how you can change your password on Jigidi.