Confusing Perspective #61 (dog's face has a problem)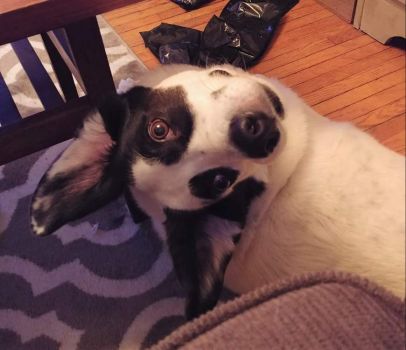 Why are you reporting this puzzle?
Posted on Reddit by sayersmo, who wrote as a title:

"At first I thought my friend's dog's nostril was his eye"


From the Comments:

"Took me a sec to figure out what I was looking at. Turning the pic sideways helped a ton!"

"Turn it upside down for even better results"

"He's a smelling eye dog."

"How to see this: the dog's head is tilted almost upside-down. What appears to be his left eye hole is actually his nose. If you look at what appears to be his nose, you'll see his eye and what looks like his mouth is actually his ear."