המלכה אולת \ Olet the Queen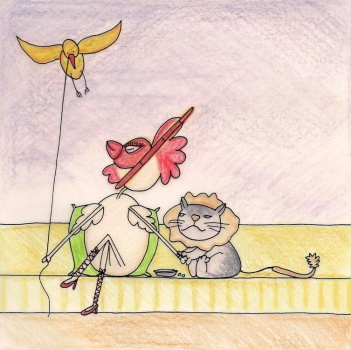 Why are you reporting this puzzle?
מסכה אדומה מסתורית וקסומה יכולה להפוך כל תרנגולת למלכה
"איור מתוך הסיפור "אולת קונצצ'יקן - הרפתקה אדומה

A mysterious and magical red mask can turn any chicken into a queen.
Illustration from the story "Olet Coontzchicken - Red Adventure"
Are you looking to change your password?

It's always a good idea to consider if you need to change your passwords on the different services you use. We have created a guide for you on how you can change your password on Jigidi.