caged ombre golf ball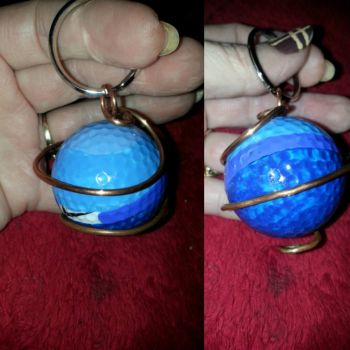 Why are you reporting this puzzle?
a young boy (10 yrs old) gave me this golf ball. Then he asked me to paint it blue for him. Maybe I could wrap it in wire. I asked him if he was going to create it or if he was going to let me do the creating. He opted to let me. I then asked him how much he was going to pay me. He thought about it for a minute, then said...$1. I said....SOLD! (just don't send your friends!) (I am his GAL) Hope he likes it and finds it worth his hard earned $!!
Are you curious about how do we review content on Jigidi?

At Jigidi, we celebrate what connects us and steer clear of divisive content because how we meet each other matters. It forms us. When we review the content, we use four 'lenses' and look for what the image or comment is most.