Themes "Wild Animals"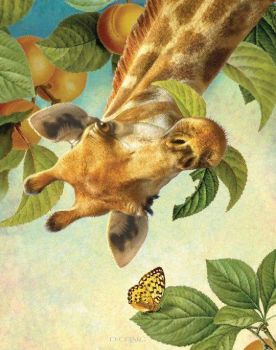 Why are you reporting this puzzle?
A curious giraffe is looking at you!

Daniel Craig (1957-) is an accomplished illustrator whose work has appeared on numerous advertisements and book covers. Craig's illustration is characterised by a sense of wholeness. Impeccably rendered in a precisely controlled palette with a soft natural lighting and a polished surface reminiscent of the old Flemish Masters whom he admires, his oil paintings have authentic dimension.
Are you a Jigidi Plus member?

When you become a Jigidi Plus member, you'll enjoy the completely ads-free Jigidi experience. Also, you directly support Jigidi and help us be as free as possible to make Jigidi even better every day.