BIRDS-BLUE-TIT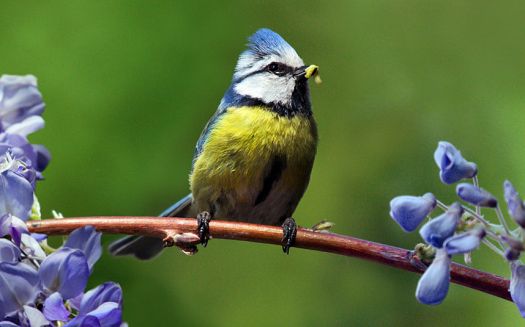 Why are you reporting this puzzle?
While America has the bald eagle, Sweden the common blackbird, Japan the green pheasant and India the peacock, it may come as a surprise to find that Britain does not have a national bird. Ornithologist David Lindo is hoping to change this with his online campaign to find the nation's best loved feathered friend.

More than 70,000 people voted in the first round to whittle it down to a shortlist of 10 and members of the public now have until May 7 2015 to choose which British bird they would like to see represent our country.

Here are the ten birds selected with descriptions provided by Mr Lindo, followed by details of how you can join in.

Blue Tit - There can't be a garden in the land that isn't graced by blue tits, one of Britain's most beautiful birds. They are among the most familiar of our garden birds and are avid users of the feeders and nest boxes that we put out for them.