What is the name for this picture? by Reuven Rubin ...See below for more comments.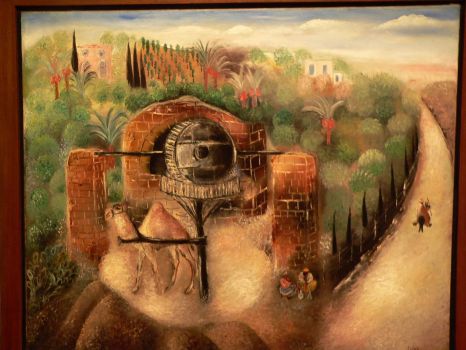 Why are you reporting this puzzle?
Rubin often inserted symbols of something 'old' and something 'new' in his paintings. Falling into the 'old' category for this picture could include: the camel tethered to the grinding wheel, the two leaning against a post. But what is 'new'? Is the person on the road going away to something in the past? or to something new?... What do you think?