Soggy Galahs...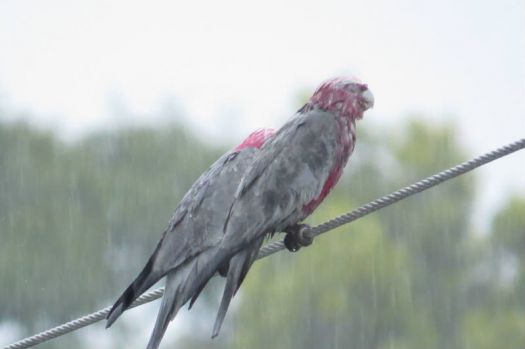 Why are you reporting this puzzle?
....sitting with their eyes closed in the heavy rain! We've had over 100mm (4") in tha last 24 hours.
Taken this morning on the wires out front - in Brisbane, Australia.
I fed the birds yesterday during a lull in the showers and will try again today IF the rain lets up!!