Imzadi stakes her claim on the boxes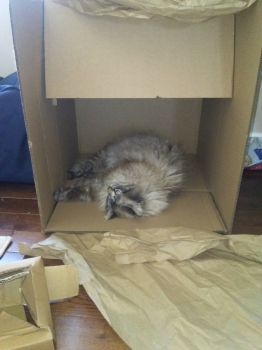 Why are you reporting this puzzle?
Imzadi is in cat heaven. There are more boxes around the house then she knows what to do with. This one has been her favorite the last two days. It's like she is saying, you can't have this one yet, I'm not done with it, go pack another one!